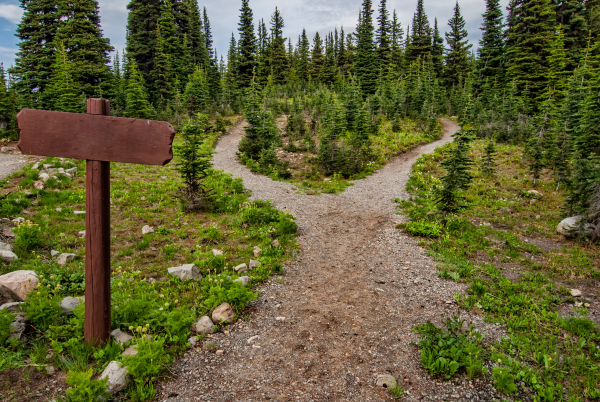 There are times in your life when you need a little support…a little clarification…another way to look at things…a few new ideas. One Light Ministry has begun a new service:   Spiritual Counseling. Our Spiritual Counseling is based on principles found in A Course in Miracles and is meant to help you, through Spirit, develop insights and tools to enable you to uncover the blocks to love.


"Always gentle, always present, always engaged, always connected to Holy Spirit, each session with Grace has moved me further along the road to full awareness of Oneness with all and toward a more satisfying and fulfilling life." - Linda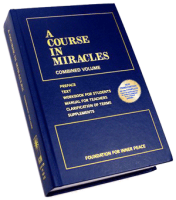 APPROACH:  Grace has used A Course in Miracles as her personal, spiritual guidebook for the last 10 years. Its principles, lessons, and guidance have been the bedrock of her own spiritual development and the basis for her official counseling training. A Course in Miracles has much to offer, and Grace regularly uses these truths in her counseling practice: 


I am not this body, my "monkey mind chatter," or these rollercoaster emotions...

I am a Child of God. I inherit all God's characteristics.


Every behavior is an expression of Love or a call for help, healing, and Love.


You are never upset for the reason you think.


Our past complicates our present and future until we replace erroneous beliefs about ourselves and others. Leftover conflicts with father/mother/ brother/sister, etc will affect your current relationships of husband/wife/children/boss, etc.


All conflict must be looked at honestly.


Forgiveness (seeing things differently with love) is mandatory if resolution is to be reached or wounds
are to be healed…for self as well as others.


Holy Spirit will supply answers and understanding when one asks.


Resolutions are reached when we remember who we & others are: not bodies nor emotions, but
guiltless, sinless, blameless children of God made in the divine image.


All problems result from our thinking we are separate from God and all others; all solutions result when
we realize we are as God created us – One with God.



"My approach is one in which Holy Spirit is in charge. Spirit guides us to the thoughts, feelings,
memories, false beliefs, wounds that are in need of healing. Holy Spirit leads us to new thoughts,
different ways of seeing our life circumstances, new ways to act that are in alignment with love." - Grace 

TOOLS:  Talking things out works well for some people. Others are interested in more tools to help them process the events & feelings in their lives. We've found these tools to be helpful:


A Course in Miracles

Love, Forgiveness, Prayer
Accessing Inner Wisdom Counseling – a Pathways of Light® Meditation
Meditation - Inner Child Work
Meditation - Forgiveness
Byron Katie's The Work



What's working for you? We like learning new ideas and would love to explore materials with you that you find helpful on your journey.
 

Needing to tackle a problem, I experienced the Pathways of Light(® Accessing Inner Wisdom Counseling meditation with Grace. Every negative thought cluster I had was answered by the insights from God! How cool, amazing, spiritual, connected is that!   - Elisa

Ready to go within? Set up a call to talk about how we can help.
[email protected]
, 469-644-9511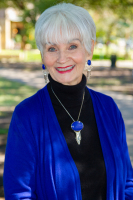 ABOUT THE COUNSELOR:  Helping others digest their spiritual conundrums has always been Grace's calling.

Whether she has been an ear for the people in her life or formally helping through workshops & counselling,
she loves to grow with the people she helps. Rev. Grace Vyvyan recently has completed the

Pathways of Light(® )
Ministerial Program. Through Pathways she is certified as an Ordained Ministerial Counselor. She has been
studying A Course in Miracles since 2008 and has benefited from therapy herself as well as meditation, study

groups, retreats, and books galore. She is an active spiritual community member facilitating spiritual
workshops, attending and volunteering at Unity on Greenville. 


"I'm thrilled to be able to offer my counseling services through One Light Ministry. God's light shines through us all and watching people wake up to this universal love lights up my life." - Grace

TESTIMONIALS: 
I'm a Registered Nurse who loves helping others but could never find anyone who could help me. Throughout my life I've experienced times of depression and anxiety. I sought help from doctors and therapists without much benefit. So, I prayed to the Holy Spirit to bring someone into my life who could finally help me. That's when Reverend Grace Vyvyan appeared! It has been a miracle for me! I always feel the Holy Spirit guiding me through her and have found clarity and hope. My life has changed for the better and I finally feel free! Reverend Grace is the best listener I've ever met. And she's able to really pinpoint exactly what is called for. She's genuine, patient, kind, intelligent and able to explain things in an easily understandable way. I sincerely  recommend her to anyone seeking guidance. - Dee

"I never intended to regularly meet with Grace. I was attending the class Healing Circle that Grace & John were conducting. I wanted to run some things by her that came up for me. That first meeting was on target and pointed me in the right direction. Grace has developed within herself an open line to Holy Spirit. Holy Spirit joins us in each session. Her intention is to point out tools available to each of us so that they can be used without her." - Linda
FEES:  All session fees are on a Love Offering basis - decided by you and Spirit. In One Light Ministry we believe that you "give what you get; you get what you give." We will give our services in faith, knowing we will be perfectly compensated. Holy Spirit knows our needs and will see that they are met.

PLEASE NOTE:  Neither Grace nor John Vyvyan are licensed psychotherapists, or psychiatrists. Our services are not meant to nor can they replace specialized training and professional judgment of a health care or mental health care professional.

God has given everyone a Teacher Whose wisdom and help
far exceed whatever contributions an earthly therapist can provide.
Yet there are times and situations in which
an earthly patient-therapist relationship becomes the means
through which He offers His greater gifts to both. 
A Course in Miracles, Psychotherapy, p2