RITES OF PASSAGE
Weddings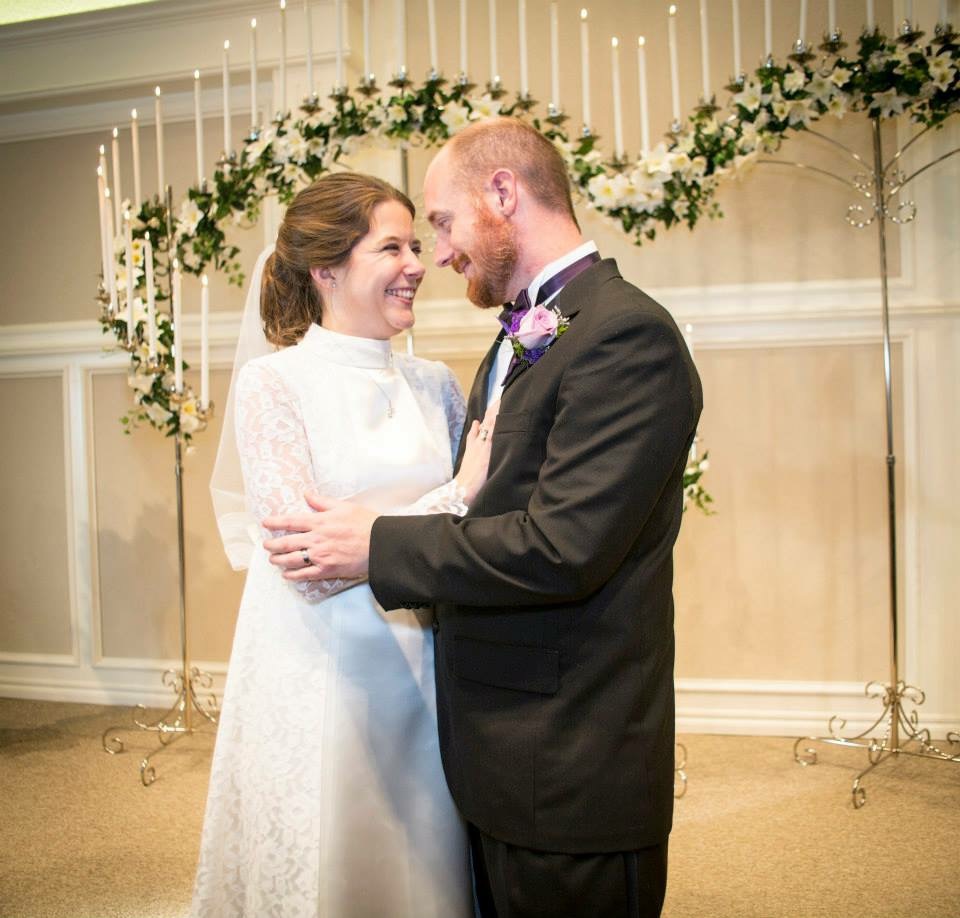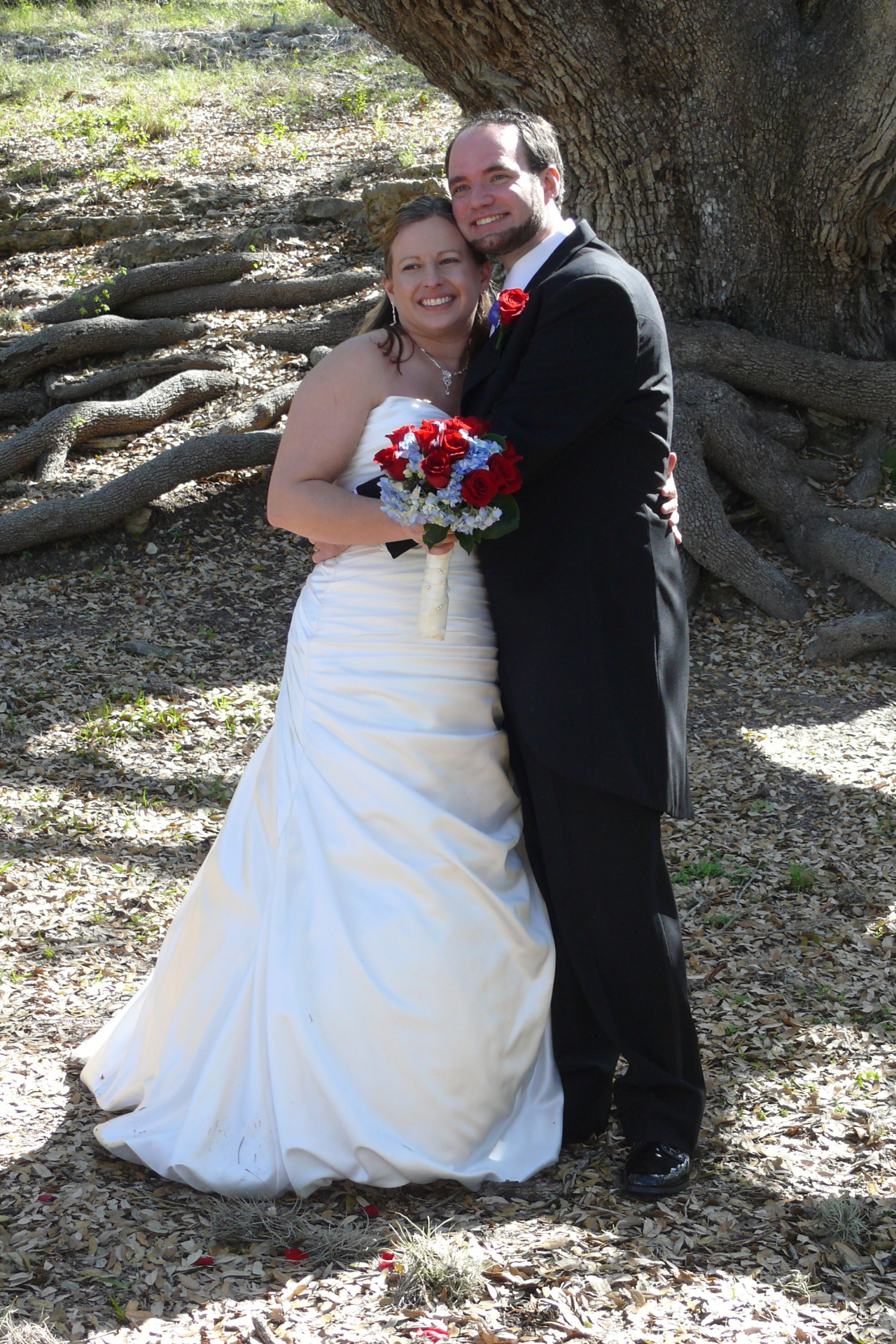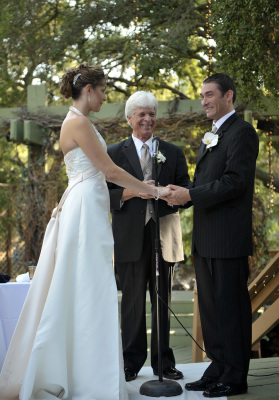 We could not have imagined a more perfect duo to officiate our wedding. From the first meeting through the ceremony they were professional and helped us realize our vision. Grace and John made the entire process fun and collaborative. The ceremony aligned beautifully with everything we wanted to communicate about our love.   Christina & Aaron Golden
                                      
John worked closely with us to craft a wedding ceremony that fit our personalities - as individuals and as a couple. It included both traditional elements as well as those of our own design. The process was easy and low stress. John's speaking style was a perfect balance of entertaining and sacred, a delight for everyone in attendance.
Benjamin & Effie Bradley
With John's genuine acceptance, he embraced our personalities, and blend of two different cultures, helping us create a very special wedding that represented our uniqueness.  During the ceremony, he kept us at ease with a great sense of sincerity and comic timing; he knew the moments to have us laugh and the moments to have us contemplate the meaning behind the special union. This is truly his gift to give you on your special day.
Melinda and Daniel Gamburg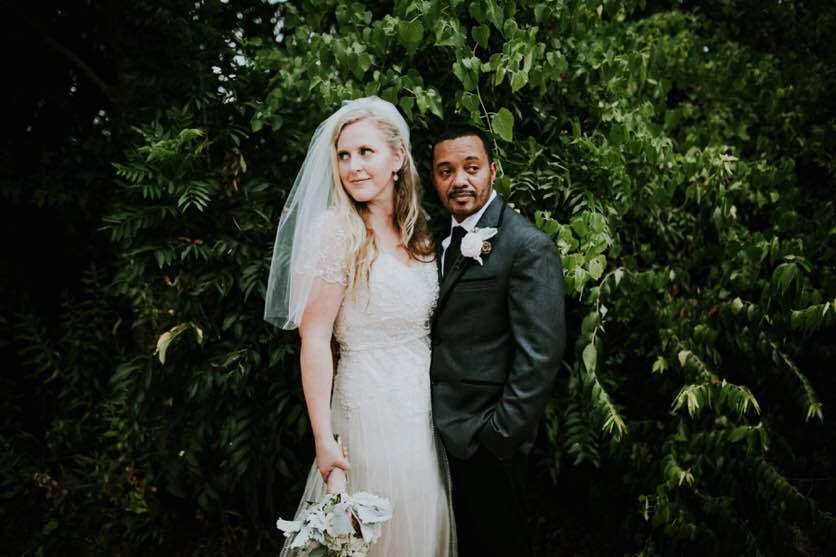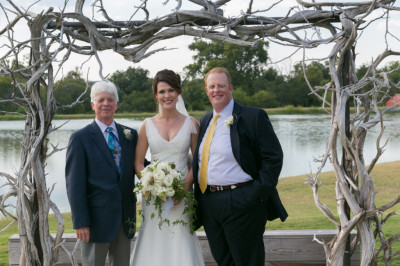 Thank you so much to John for performing the ceremony on our magic day.  He was helpful in the days leading up to our wedding day making sure that we were prepared and supported.  We appreciated how willing and open he was to our requests of customization to ensure we could enter our marriage in a way unique to us, while lovingly offering suggestions to aspects we may have overlooked.  We appreciae that John has been a part of our journey.

Jamie & Jimmy Drummond

"We are so grateful to know both Grace and John.  They are such wise and caring people-- just what we needed as we set about planning one of the biggest occasions of our lives!  John helped us to outline a ceremony that was meaningful to us and engaging for our beloved guests; it felt tailored to reflect our personalities and values.  We could not have made this happen without John's expertise in theology and spirituality, his experience officiating weddings, and his sense of humor throughout the planning process and the 'big day.'  Thank you, Grace and John!" 
Lindsay & Wyatt
Divorce Blessings

Having grown apart both mentally and emotionally, my husband and I agreed to separate physically.  Our Divorce Blessing ceremony was both humorous and poignant (we gave our gratitude to one another rather than exchanging vows).  It was cathartic for me, and several participants reported it brought a certain closure for them as well to their own divorces. 
Gracie Bradley
In our Western society we have ceremonies for birth, coming-of-age, marriage and death, but we have no ceremony to mark the "untying" of a marriage partnership. One Light Ministry has devised a ceremony, based on personal experience of divorce. It is thoughtful and sensitive, and brings a formal closure to the marriage that allows all the participants to honor the newly-created roles of the divorced couple as single people once more.
Michael Bradley
Personalized Ritual - Guided Consultation

Valerie Hope #16Days of Love with Hope – a birthday celebration sharing with others her 6 month transformation via FaceBook Love Challenges!

It was truly serendipitous to have the exact conversation at just the moment that I needed to with Grace. I had no idea what my event was going to turn out to be, because I had just simply created a possibility and Grace knew just what to do with me to bring it all to life!  I found myself referring to her as my "Love Coach."  Whether I was stressed, discouraged, indifferent, bouncing off the walls, she could say just the right phrase and give me perspective.   I love being the idea person! I don't love being the detail, step-by-step person. This partnership was perfect for just that reason. I think we both got to do what we did best. Valerie Hope

Personalized Ritual - Super Hero Theme Adoption Party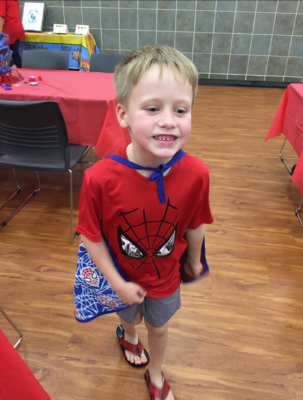 It was so special to have Grace and John plan a beautiful blessing when we adopted our son. They were able to include the whole family, and it really made his adoption party special. The "Family Circle" they used would perfectly fit blessing any new child into a family.

Christina & Aaron Golden

GROUP SETTINGS
ACIM Study Groups

Thank you for your service and dedication teaching ACIM helping me to remember who I am and BE who I am.
Sandy Monogue
Like many people I started and stopped studying the Course many times. That was until I went to John's weekly class.  He is so knowledgeable about the Course and draws you in during discussion. With his background and his interest, John is a master with the class and a maestro in the group. 
Jerry Chandler         
Extremely knowledgeable about The Course in Miracles, John's classes are much like he is- warm, welcoming and relatable. He is a very gentle, kind and understanding man who is obviously passionate about what he does. It has not only been a pleasure, but an honor to study The Course with him over the years in the charming Lucky Dog Bookstore setting. 
Lisa Clemmer     
If you want a riveting discussion and interpretation of ACIM, I highly recommend that you join our community of learners at Unity on Greenville.  The class is facilitated by John Vyvyan who leads us though different passages and affirmations in the workbook with grace and expertise.  Each class offers an interactive dialogue with people who are on a quest for building and strengthening their faith. 
Sarah Yafchak                    
ACIM Retreats

EXPERIENCE PRAYER - SILENT RETREAT

Silent retreats are subtle. I chose to let Spirit guide so I had a taste of all the "tracks." The freedom and guidance was essential in allowing us to explore what we needed; basically to meet ourselves where we were at. Allowing as well as letting go.  It was perfect.  Barbara Sharpe

Everything was the BEST!!! (1) Handouts were great and the color codes really helped. (2) I loved sitting outside and hearing the birds sing and watch squirrels the squirrels chase each other. I enjoyed being among those sounds and not the sounds of man.  The food so beautifully presented that everything just looked delicious, and I was immediately ravenous and ate mounds of food. I felt like a field hand who had been working all morning laboring in a field. Food is always a definite PLUS.  Cathy Clendening

PRAYER RETREAT – These comments have been gleaned from participants' anonymous web survey feedback:
The most valuable aspect of the Prayer Retreat for me today was:
-Feeling like I'm making progress and most importantly, feeling the peace of God amongst brothers.  -Confirmation on how to pray and what to pray for.  -Prayer is stepping aside; a letting go, a quiet time of listening and loving.  -Coming together with like-minded friends to learn more about this sacred life we live in. Learning that prayer isn't exactly what I thought it was. I left with a wonderful feeling of peace, love & understanding, & a stronger connection to myself & others. 

Would you recommend this Prayer Retreat to your friends? 
-Yes. John is an excellent ACIM student/teacher and can draw you out of the fog, into the light.  -Yes, being with like-minded people with similar interests feels so good. I also appreciate all the various readings, discussion and handouts. Also small groups were very informative.  -Yes. Because we are praying all the time whether we realize it or not. I think everyone would benefit in knowing how to pray from a place of source than from the place of ego.

FORGIVENESS RETREAT


I found the Forgiveness Retreat both supportive and encouraging.  There was time allotted for group participation and self-examination. I encourage anyone to participate who needs a guide on their spiritual walk.  
Barbara Sharpe 
 
The Forgiveness Retreat was well paced with time for reflection and silence.  I walked away with a better understanding of forgiveness and how to work on it myself.  John was inclusive of everyone bringing out the positive in all. He gently guides you to your highest and best good.  He is very knowledgeable about Course material, is well prepared, and supplies handouts.  Everyone benefits from the discussions - beginner as well as a seasoned course student.  
Mary Chandler
 
The Forgiveness Retreat was fantastic.  It was really helpful in my journey to let go of all my past grievances and grudges.  John and Grace have been instrumental in my personal growth of finding inner peace and happiness.
Jay Ward

                

I get so much out of the Healing Circle.  It expands my mind and spirit and Soul.  I love that you draw from various sources to give a richer, fuller picture of our Spirit selves.  This class provides so much more than just a study group of say, ACIM or Bible study, because it brings in so many other sources.  I also feel like it draws on the vast knowledge & wisdom of both facilitators and everyone who attends in unique, enriching & fulfilling ways.  It draws out our creativity & awarenesses over broad topics that are about healing, but really ultimately about the love of God & love of neighbor. 

Linda Carrara

Your healing exercise was just that- "healing". Thanks so much and greatly appreciate the spiritual guidance that John and you provide!  What a gift!

Holly Church

I truly enjoy our Saturday gatherings.  It is a peaceful venue with rich insights.

Judy Flemister

PUBLIC SPEAKING

John Vyvyan is a superb speaker. He has a captivating and a very approachable presence. John takes the ordinary day to day life occurrences and gives them profound meaning. He is an original! He sprinkles in his delicious humor. He crafts a message that is so heartwarming that you want to be a better person. I highly recommend you hear John present. He always makes me think more deeply and at the same time he touches my heart.
Holly Church
We loved the sermon,
Sic Transit Gloria Mundi.
  You were perfect.  Thank you for blessing us.
Jane Handly
ACIM in ACTION!

I did some work with my beliefs about Tristan, my son with autism, and the worry I have for him and his future.  After writing a very personal and raw piece for my blog (and just crying and releasing all day long, I was ready to do some balances using Psych-K.  The first belief that came to me that I needed to balance was "Tristan is safe."  After I balanced it the phrase from the opening of ACIM popped into my head. "Nothing real can be threatened, nothing unreal exists."  I tested strong to the first half but weak to the second half so I did a balance on "Nothing unreal exists."
It was intense but such a beautiful healing moment! Now I'm thinking about how to use phrases from ACIM to create powerful belief statements for my Level Up classes!  I'm so excited to combine these two powerful things (Psych-K and ACIM) in a new way!
Christina Wester
As soon as we received word that our son, Steve, had been killed, my daughter, Emiy, and my sweet daughter-in-law Trina's mom went to Flagstaff to be with her.  Trina has taken ACIM and worships in a Unity fellowship in Flagstaff.

The 2nd day we were there, after I got out of the shower, I saw her ACIM box of daily meditations.  I  looked for the day, pulled the card, and this is what it said:  "All your past is gone except its beauty. Accept the present." 

I was stunned, humbled, spiritually challenged, and at the same time renewed.  I know, now, that "present had two meanings:  the reality of now, and the gift of the past. 

Gail Smart